Car Park Management System (CPMS) designed for any parking scale
Display Necessity needs for Car Park Management System (CPMS) includes:

- Transaction Data

- Real-time Data

- User information

and more...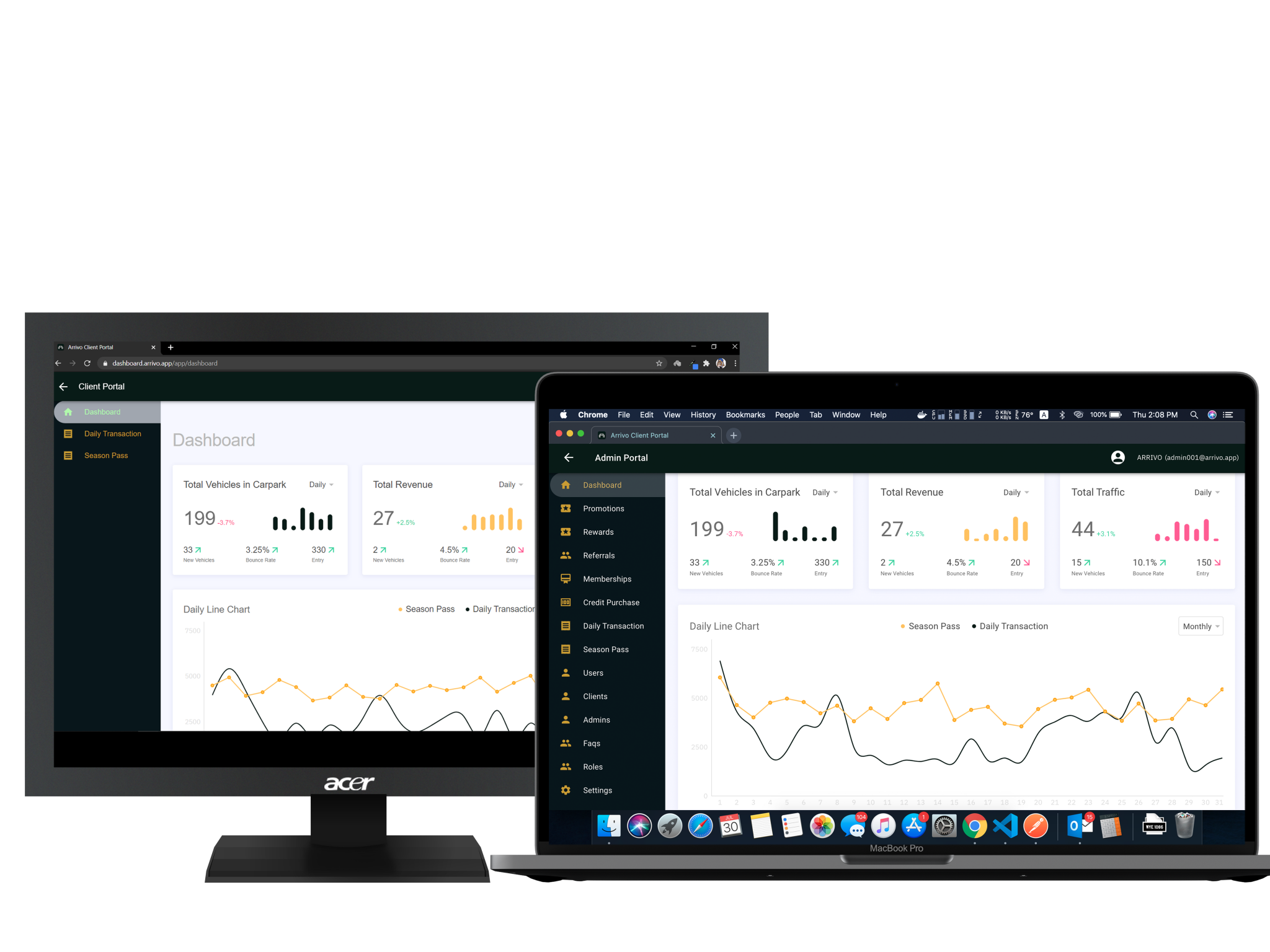 Change according to needs
Simple, Scalable and fully customisable CPMS.
We-based Cloud Application
You'll be able to manage all your business processes from any device easily
Conduct advanced searches based on full or partial plate numbers, and trace back to any incident that happened before.
Our solutions can be customized and integrated to your existing software.
Make Insightful Decisions
Our CPMS puts all the information you need in one place, so it is easier to prioritise and make quick decisions based on the most up-tp-date information.
The system is designed with a robust architecture and industry security standard, thus ensuring high reliability.
Our support team will take care all your needs and your request to enhance operational success.